Title:
14x02 Comic Strip
Rating:
G
Characters/Pairing:
James, Jeremy, Richard
/
None(Gen)
Warnings:
None
A/N:
This is all
evilmaniclaugh
's fault for not only introducing me to Top Gear, but also encouraging me to post this even though I had my doubts.
After watching Top Gear 14x02, in which Jeremy Clarkson, James May and Richard Hammond build their own electric car, I doodled a rough version of this comic on a scrap piece of paper. After many failed attempts in photoshop later, this was born. (Note that you may not find it all that funny if you don't watch Top Gear, sorry.)
Feedback is most appreciated!
Preview: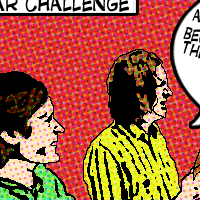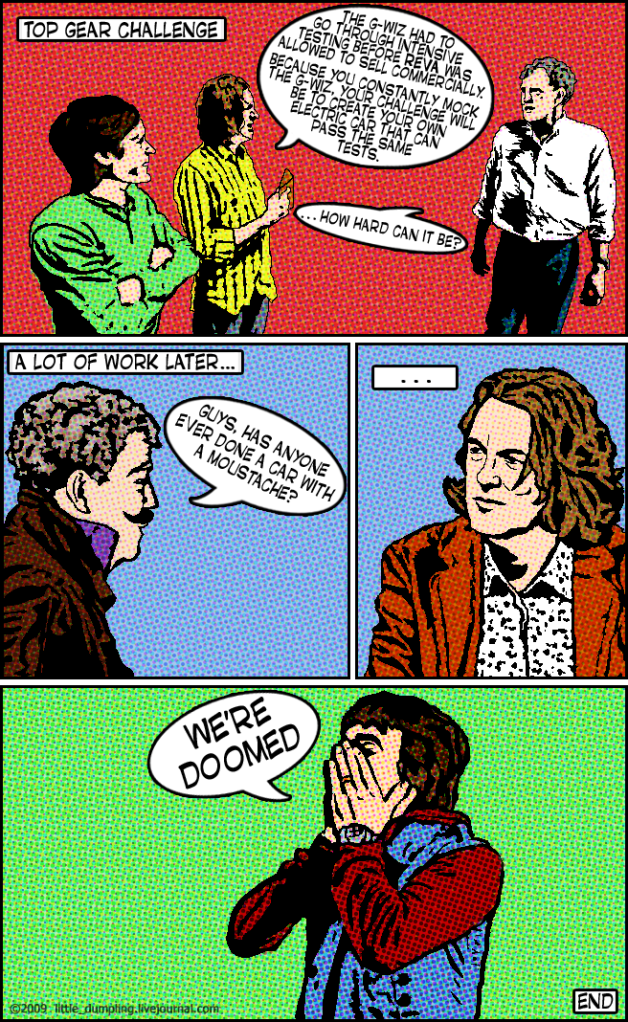 Current Mood: awake
Current Music: "Islands" by The xx